OCTO Webinars and Updates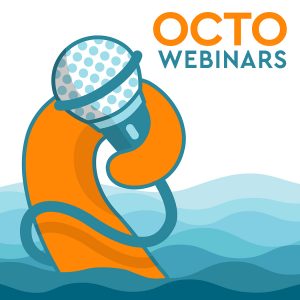 To help ocean professionals stay up-to-date on good practice and the latest research, OCTO hosts dozens of webinars per year – making it the longest-running, most-popular webinar series in marine conservation.
To be notified of upcoming webinars, sign up for our OCTO Updates (2-3 emails a month). The OCTO Updates also include content on critical issues and new resources for sustainable ocean management and conservation.