In April, the Mulago Foundation, which funds organizations that fight poverty, pooled advice from leaders in its network who have steered their institutions through Ebola, the 2008 recession, and other crises. The advice is pithy, insightful, and provocative. It is highly relevant to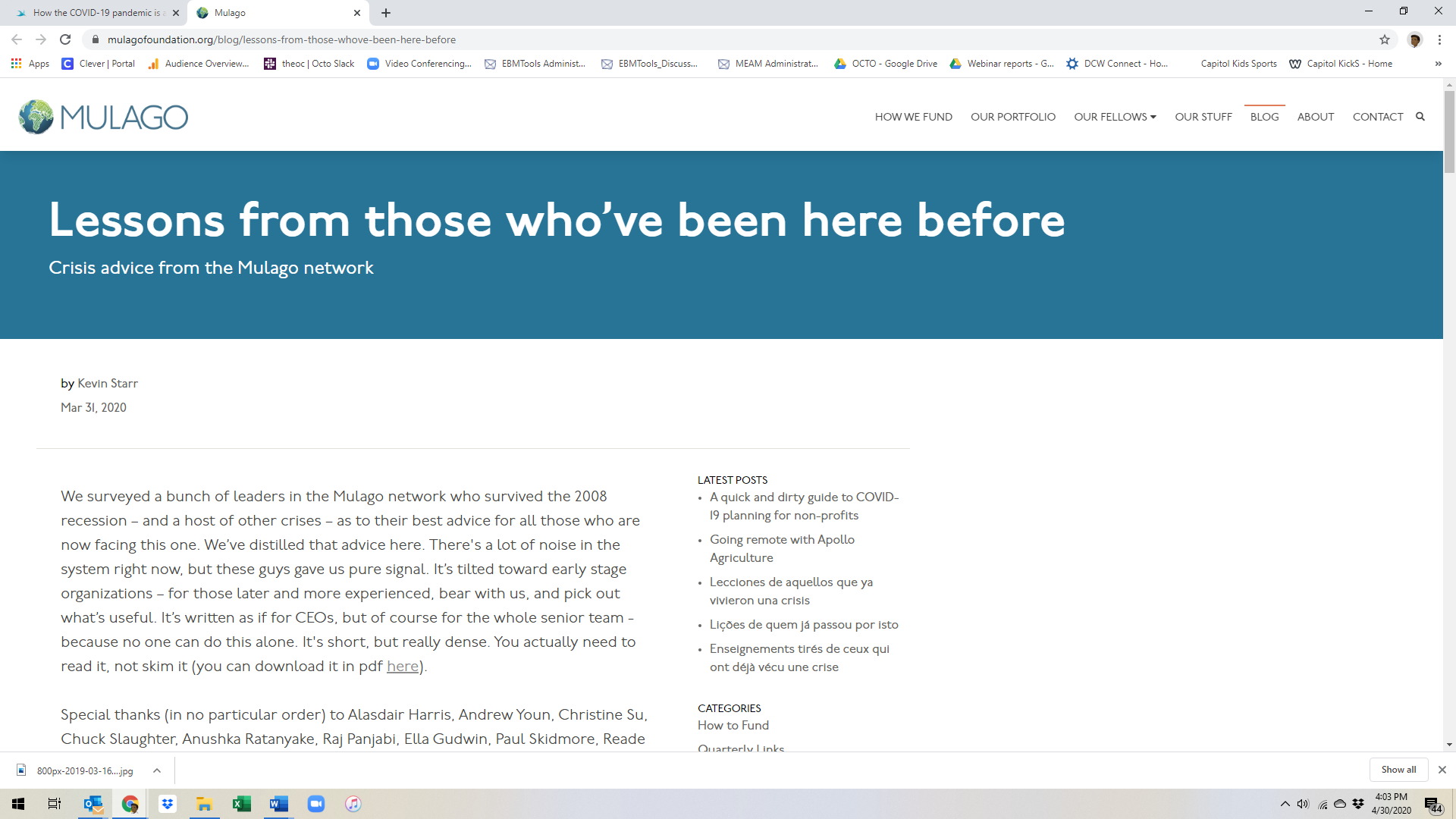 small-to-mid-size NGOs, and many others will find it useful as well. The advice is available in English, Spanish, French and Portuguese.
In addition, Mulago also hosted a wonderful webinar on this topic – full of useful advice on how to ensure the survival of an institution, maintain its progress, and respond to opportunities that will arise during the crisis. You can watch a recording of the webinar here.