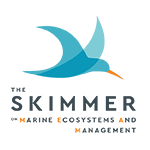 In recent years, stakeholder engagement has been widely recognized as integral to effective marine conservation, marine ecosystem-based management, and marine spatial planning. There are many different definitions of the term "stakeholder", but at its most inclusive, it is any "person, organization, or group with an interest (professional or societal) or an influence on the marine environment or who is influenced directly or indirectly by activities and management decisions." The list of stakeholders engaged in any marine conservation or management process depends on the context of the specific project, but, in practice, typical stakeholders engaged in marine conservation and management processes include local industries, coastal residents, management agencies, and conservation organizations.
The world is changing rapidly though. New information and technologies, new forms of social interaction (often fostered by social media), increases in tourism around the globe, shifting economies, globalization, global climate change, and other factors make it critical to continually reexamine traditional views of who ocean stakeholders are, their relative importance, and how we engage them.
In this issue of The Skimmer, we feature three recent studies that highlight new (or often underrepresented) voices in ocean management processes, as well as thoughts on how these voices can be brought into decision making for marine ecosystems.