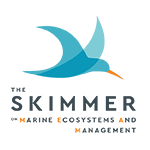 At a recent meeting of ocean planners in North America, the question was asked:
"How do you make the concept of marine spatial planning interesting?"
The fact is, unless there is an immediate need for MSP in a particular region – like when offshore wind projects move into an area with other existing uses – the concept can seem abstract or even irrelevant to current user groups. ("Why do we need to plan the ocean if things are fine as they are?") In such cases, it may even seem easier for opponents to build a constituency against MSP – "The government is trying to zone the oceans and take away your use rights!" – than for proponents to build one for it.